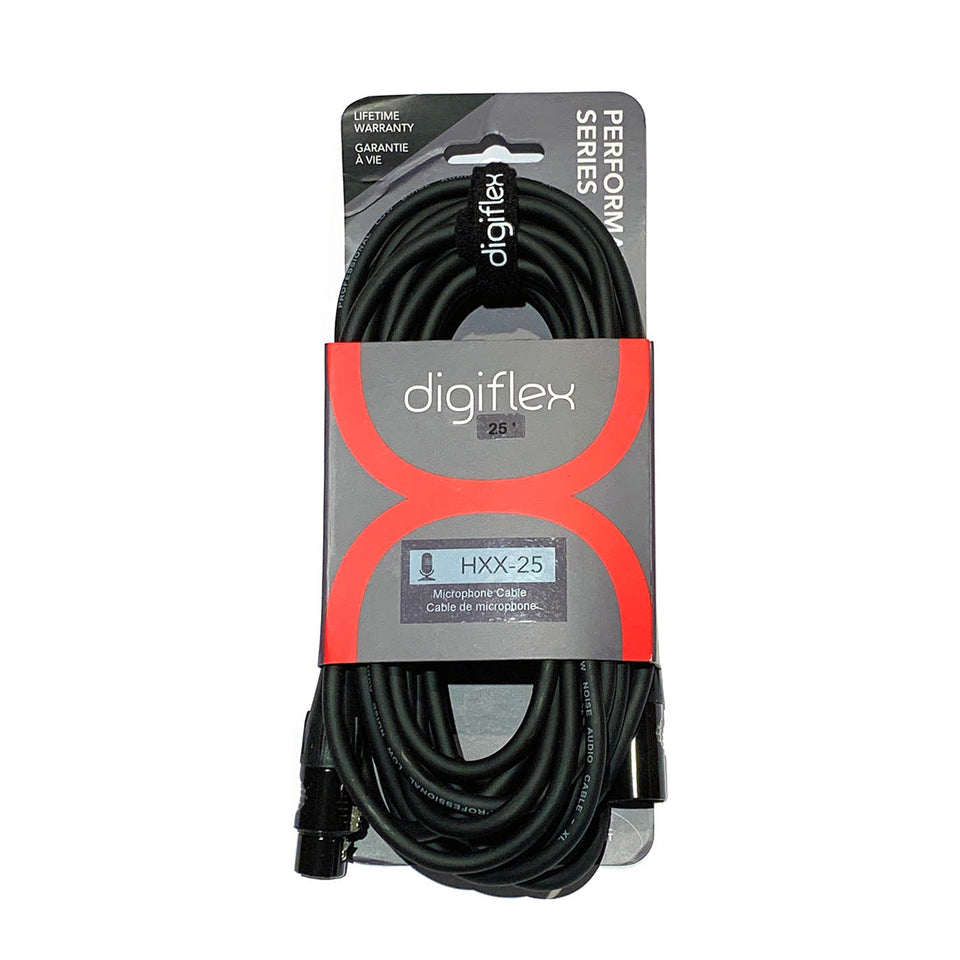 Audio cable 25'
SIG-N25
by Digiflex
Use this cable to connect your lectern to your sound system. 
Digiflex HiFLex Performance Series microphone cables offer you great quality at an affordable price. Connectors are an exclusive Neutrik REAN Series with an ergonomic finger groove. The connectors are black with gold contacts. Don't be fooled by the price, these cables sound great!
Tightly twisted 24 AWG pure copper conductors, a densely woven spiral shield, and a thick PVC jacket make up a cable that many have tried to equal. Cotton fillers as required for roundness and handling quality. The shield is spirally wrapped 90% pure copper.